Blessed Exorcised Holy Water Oil & Salt - Christian Sacramentals
Regular price
$129.99 USD
Regular price
$150.00 USD
Sale price
$129.99 USD
Unit price
per
Sale
Sold out
Directly from St. Peter Basilica, Blessed by Pope Francis

First of all in this auction you'll get a fabulous holy card of Pope Francis, a special card sent from my collection!
Then you'll get a fabulous set of three 4"- 50 ml (1.7 fl. oz) plastic bottles, filled with blessed water, salt and olive oil.
Unlike other smaller bottles these are almost three time the amount of liquid, thus will last longer! Also, the bottles will not break during shipping!
In the auction there is also a parchment blessed by Pope Francis.
Want to ward off nightmares or strange occurrences at home? Go back to the basic sacramentals, like wearing a scapular or using holy water and exorcised oil and salt. Holy water, exorcised oil and salt, scapulars and the Benedictine cross should be used for protection against evil.
The Catholic Church defines sacramentals as sacred objects, actions or blessings that communicate grace to believers through the prayers of the Church. Exorcised salt and oil are special sacramentals blessed with exorcism prayers by a priest.
Catholics should sprinkle their homes with holy water should they experience strange happenings. The holy water available in churches is also powerful to combat nightmares. On the other hand, using exorcised oil has a longer effect. But ...only olive oil can be used for such purpose.
The power of sacramentals lies in the intercessory prayer of the Church, in the name of which the priest blesses or exorcises people and objects.
Sprinkling a possessed person with blessed water is an act of offering them to God. Blessed water protects people, houses, items, lets us come out triumphant of the fight against suggestions, physical and mental suffering, springing from the evil spirit. Therefore, it can also be drunk, sprayed on painful spots on the body and on everyday items. This helps to neutralize signs manifested by the evil spirit on the body, as well as on objects.
Exorcised oil is a special sort of sacramental. According to father Amorth, a roman exorcist, the oil has the ability to remove various magical, poisonous, impure meals, which found their way into the enslaved body through eating or drinking. Therefore, exorcised oil may be used to season food, when a suspicion that something poisonous, harmful or magical has been eaten arises. It causes a fast expulsion of the object in question. Rubbing with oil aids the work of grace in the fight with the evil spirit and his influence on the possessed person's body.
Exorcised salt works on a given place through sprinkling in rooms considered infected by the devilish forces actions, e.g. in places where evil spirits were summoned, pagan or spiritualistic rituals took place. It is also used in the protection of houses, homes, farm buildings and fields, if a suspicion that they are under the influence of curses arises. Salt may be added to food if a suspicion of being enchanted through a meal arises. This salt may be sprinkled in a room, or across a threshold, or in other places as an invocation of divine protection. This will keep demons and possessed persons away from a home and crossing a line made of salt.
Reference: www exorcismus org
On the bottle there is a printed blue cross.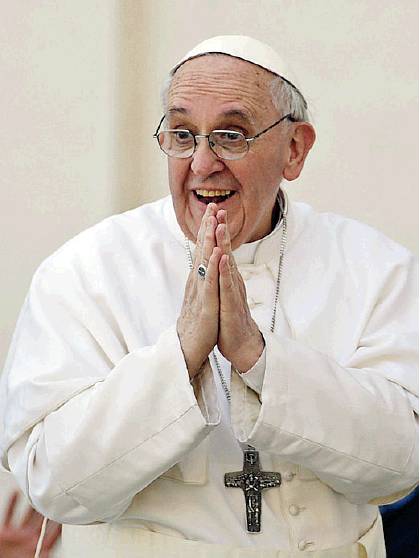 We ship from Italy

We are located in Rome, ITALY.
Shipping Time

We ship via Priority Air Mail.

Due to COVID-19 shipping takes on average up to 6/8 weeks.

⚠️ Priority Air Mail from Italy can't be tracked.
Upgrade to UPS

If your delivery is time-bound, on checkout it's best to upgrade to UPS express delivery ( 3/5 days delivery).
Blessing

We will bring your items to be blessed by the Holy Father after the sale. Just ask us!
Care Instructions

Minimize contact to chemicals (hairspray, perfume, body lotion, bleach, etc.) and do not wear it the shower, swimming pool or hot tub.
Free Shipping

We will ship everything for FREE via Priority Air Mail.

If you'll spend over 150$ we will rush it to you via UPS 3-days for FREE!

Shipping Policy

Hassle-Free Exchanges

If for any reason you are not satisfied with your purchase, you may return the item within 60 days of purchase. Just contact us and we will gladly help you.

Contact Us
Frequently Asked Questions
Where do you ship from?

We are located in Rome, Italy.
How will my items be shipped?

We ship next day via Priority Air Mail. Your package will be delivered by your local mail provider and can't be tracked along its journey.
How can I track my package?

Unfortunately you can't track your package as our italian Priority Air Mail doesn't use barcodes but QR codes. If you want to track your package, upgrade to UPS.
Can I expedite shipping?

Sure! You can upgrade to UPS shipping and your package will be fast and tracked. It will arrive in 3-5 days.
Can I get my items blessed?

Sure! We will bring your items to be blessed by the Holy Father after the sale. Just leave us a note during checkout or contact us after the sale!